Who will benefit from the conference?

Programmers, testers, analysts

Team leads and project managers

Key decision-makers

Students and scientists
For participants
Early bird registration is on! The number of tickets is limited.
Discounts are available for groups, students and RUSSOFT members
For speakers
Submit your talk / paper before July 16, 2018.
Procedure, Topics and Tips for Authors are at the Call for Speakers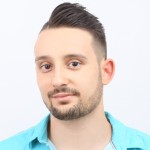 Anton Angelov

#Programming / Tools
#Software Testing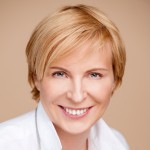 Anna Plemyashova

#AI, Intelligent Apps/Things
SECR 2017: Results
Testimonials
"Well-organized conference. Well balanced agenda between classic and trended sessions – with no imbalance between any of them. I enjoyed listening to and discussing with not only my session colleagues but participants from other sessions…"
Sponsors
Partners
Media partners
Organizers
Please log in to vote
You need to log in to vote. If you already had an account, you may log in here
Alternatively, if you do not have an account yet you can create one here.