Testimonials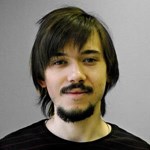 Nikita Belkovsky, QA Engineer
I enjoyed that reports were in different areas. I'm a tester, but this diversity helped me to look into related areas and find additional points of development.
Reports from testing / QA area were also very useful. Again, the points of development and opportunity to see what is happening around the sphere now.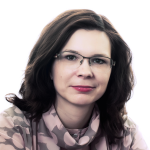 Svetlana Lazareva, R&D Lab Head
At the SECR conference, first of all I like the variety of reports, ranging from scientific to popular, the optimal balance between traditional topics (software development, cloud computing, open source, etc.) and trends (industrial Internet, machine learning, augmented reality). At SECR, you can always find section that matches your professional interests. This time I especially liked the topics of the workshops. I also want to note the friendly atmosphere, competent organization and excellent opportunities for networking. I recommend the conference to everyone who wants to be aware of the IT industry development!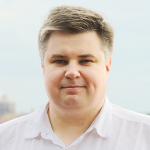 Dmitry Soldatenkov, CTO
Convenient, transparent mechanism of applications submission with the possibility of voting, discussions and other, and other. Comparing to other Russian conferences, it's just "space". In addition to great submission system, SECR also has fair selection. I think these are interrelated things, because there is no sense in making good system, if the selection is behind the scenes. In any case, I haven't seen anything better.
As a result – interesting reports, not only pure technical things, but rather quite general and conceptual, even philosophical. For example, at the last conference I really liked the report "Hegel's Dialectics and Sedov law as a way of verifying IT trends with Automation testing examples".
Serious approach to the publication of materials – presentations and videos. Striking contrast with the most domestic events.
Summing up – I like the way the conference is organized – from the selection of reports to the publication of materials after the event – this is a serious professional work. Thank you.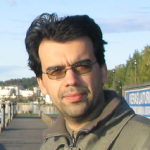 Edward Tibet, independent consultant
Well-organized conference. Well balanced agenda between classic and trended sessions – with no imbalance between any of them. I enjoyed listening to and discussing with not only my session colleagues but participants from other sessions. To PC: it would be nice to have more opportunities to interdisciplinary discussions and socialization within out of talks time.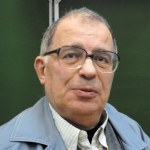 Anatoly Kushnirenko, Head of Educational Informatics
Preparing for the 2018 conference, we want to express our gratitude to the 2017 conference organizers for the work that is so necessary in our country for development of the IT industry.