Venue & Accomodation
Digital October Center
Moscow, Bersenevskaya Embankment, 6, building 3
Metro stations: Kropotkinskaya, Polyanka.
www.digitaloctober.com
IMPORTANT! Right now pedestrian traffic is limited nearby Kropotkinskaya station
We recommend using Polyanka station instead, crossing via Malyi or Bolshoi Kamenniy Most (Greater or Lesser Stone Bridge).
Nearby hotels
About Digital October
At Digital October, technology professionals can share best practices, learn about the latest trends and achievements in science and technology, try out latest product releases. One of the main objectives of the Center is to bring globally relevant content to Russian professional community.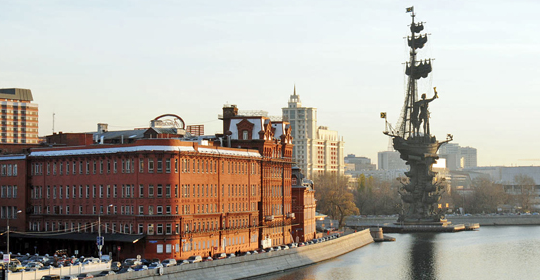 Digital October has created an ecosystem of technology entrepreneurship. Located in the very center of Moscow, Digital October brings together engineers and software developers, entrepreneurs and venture investors, executives and analysts from global technology companies, designers and art professionals. The guiding principle of Digital October is meritocracy in which professionalism, accomplishments and innovation are valued.