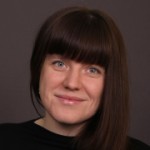 Alisa Komissarova
Content Architect, Positive Technologies
I studied information technologies in Moscow Institute of Electronics and Mathematics. For the last 12 years, I've been authoring and managing technical documentation for software products. Now I am a content architect at Positive Technologies. I'm focused on integrating CCMS SCHEMA ST4 in the content development process. I help technical writers and other colleagues to use this system efficiently.
One for all. Synchronizing all types of content in a company into a single CCMS
October 13, 10:10
Room IV|IV зал

I'll describe how such a tool as CCMS helps with content development not only to the technical documentation team, but also other departments of the company. You will learn the advantages of centralized implementation, and how it affects the organization of joint work of different departments and saves time and money for creating content.
The presentation will outline problems of implementing CCMS in other departments. You will learn how to solve or avoid them. My report will be useful to project managers, product owners, technical directors and all who is involved in developing documents of various types and formats.