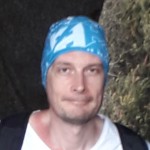 Denis Makoshenko
Software Engineering Director, Intel Corporation
Denis graduated Rostov State University, faculty of mechanics and mathematics, holds PhD in Computer Science. Last 15 years he has been working for Intel corporation, first as a software developer, then having various managerial and leadership roles. Now, Denis is Software Engineering Director leading Intel European Compiler Center of Excellence in Gdansk.
Simulation of IoT to Boost Services Interoperability and Lower Barriers for Things Integration
October 13, 10:50
Room III|III зал

Nowadays many appliances, machines and services assist human on day-to-day basis. What if them would have intelligence to be self-maintaining, looking for supply needed, tune their service functions for a particular consumer given current context? The paper outlines directions for further development of global IoT towards these goals: scalable interoperability model between IoT Entities formulated, a particular model satisfying these requirements proposed, software simulation approach to IoT development outlined.