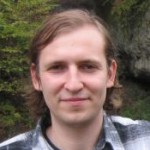 Maxim Mozgovoy
Associate professor, University of Aizu
I am a programmer and a technical writer, working as a university professor of computer science at the University of Aizu (Japan). My research interests are mostly focused on machine learning, natural language processing, game AI technologies, and educational systems. I am also a co-founder of Helium9 Games, the developer of a mobile game World of Tennis: Roaring '20s.
A Comprehensive Approach to Quality Assurance in a Mobile Game Project
October 12, 11:35
Room II|II зал

We share the lessons learned during a three year-long mobile game development project and discuss the QA techniques that turned out to be most efficient for us. We analyze how these activities address typical game-specific mobile development and testing issues, and why they can be recommended for game projects, as well as for wider range of mobile applications.