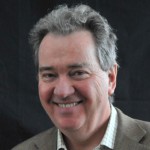 Michele Marchesi
Professor, Dept. of Mathematics and Computer Science, University of Cagliari
Michele Marchesi graduated in electronic engineering and mathematics from the University of Genoa. He is professor of Software Engineering at the Department of Mathematics and Computer Science of the University of Cagliari.
His research interests include agile methods of software application development, software metrics, social networks, modeling and simulation of the software process, and of economic and financial systems, blockchain technology and Smart Contracts.
He is author of over 300 international publications on these topics, which have about 8500 citations (source: Google Scholar). He collaborates with many universities, including Genoa, Brunel University of London, Madrid Polytechnic University, Auckland University, Tsinghua University in Beijing. He was and is the coordinator of several international and domestic research projects.
He is a founding member of two spinoff firms working in software production and blockchain development.
An Agile Software Engineering Method to Design Blockchain Applications
October 13, 16:55
Room I|I зал

This paper proposes a software development process to gather the requirement, analyze, design, develop, test and deploy Blockchain applications.
The process is based on Agile practices, but makes also use of more formal notations, such as some UML diagrams, modified to represent specific concepts found in Blockchain development. An example is given to show how the method works.