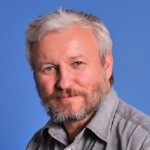 Mikhail Plaksin
Associate professor, Perm Branch, NRU HSE
Ph.D. in Computer science, an academic status associate professor, TRIZ specialist of the 3rd level (according to the certification system of the International Association of TRIZ), pedagogical experience – about 30 years, the author of textbooks of informatics for elementary school, the organizer of the Internet competition "TRIZformashka" on informatics, system analysis and TRIZ for students and schoolchildren.
The use of sabotage analysis for improving organizational processes
October 12, 10:55
Room IV|IV зал

The sabotage analysis (diversionary analysis) is a method of improving technological processes, proposed by the future TRIZ Master B.L. Zlotin in the late 70-s of the last century. In the US and Western Europe, it is known under the brand Anticipatory Failure Determination (AFD) and is successfully used both to identify the causes of defects, and to predict the possible undesirable consequences of certain changes. The report discusses the use of AFD to improve organizational processes (the methodology and experience of its use in the Perm branch of the Higher School of Economics and Perm State University).