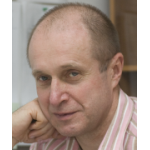 Sergey Avdoshin
School Head, Professor: Faculty of Computer Science / School of Software Engineering, NRU HSE
Sergey Avdoshin is a well-known Russian specialist in information technologies, his wealth of experience covers all aspects of them – from scientific and technological to economic and managerial. On the account – participation in more than 30 conferences in Russia and abroad over the past few years.
Sergey Avdoshin has daily experience with the latest trends and technologies in the field of Software Engineering, cooperation with the largest companies (IBM, Yandex, Luxsoft and others). He is the founder of the Software Engineering Department of the National Research University, Higher School of Economics, which has become alma mater for numerous editions of architects and software developers within the framework of the Computer Science Department of the Higher School of Economics.
Already participated in SECR as a speaker, author of materials and guest.