8 Counterintuitive Answers about User Research
October 13, 13:10
Room IV|IV зал

No translation yet, sorry.
Tamara Kulinkovich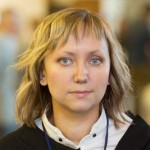 Co-owner, Sorokin&Kulinkovich Studio
Co-owner of "Sorokin Studio and Kulinkovich", author and co-owner of SAAS ATS, researcher
The company is engaged in the implementation and automation of HR and Sales processes, owns several schools of training specialists for the IT industry.
Tamara leads the direction of research and evaluation of teams, develops methodology, conducts research on products, companies and employees, introduces systems for evaluating specialists. Supervises projects to automate the selection and evaluation of specialists.