Automagic organization in distributes project sdCloud
October 12, 12:20
Room III|III зал

This presentation describing experience of international research project called sdCloud in building and maintaining distributed development team and our approach in automation process that allows to provide regular releases of our platform to international research communities. Key focus of the presentation will be on set of tools we are using to automate our work and on integrations between them, that we built to keep our environment integrated.
Presentation will be interesting for wide range of attendees, including engineers, managers and others who are interested in optimizing and improving processes in their teams.
Ivan Perl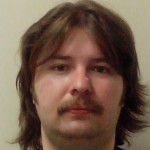 Architect, sdCloud project
PhD in Computer Science. For more than 12 years has been working in software development industry in Motorola and later in Oracle. Recent four years of engineering career were dedicated to design and development of high-scale enterprise solutions related to the Internet of Things (IoT). For almost four years leading sdCloud project, related to development of cloud-based efficient modelling platform for System Dynamics modelling.
Graduated Saint-Petersburg University of Fine Mechanics and Optics, now known as ITMO University (2009 Master degree, 2012 – PhD). Focusing on research in applied mathematics and mathematic modelling. Key research projects topics are high-efficient remote Earth sensing (RES) and efficient cloud-based system dynamics modelling (sdCloud project).