Azure IoT as a generic platform for enterprise IoT solutions. Is everything the way it looks at first glance?
October 13, 16:55
Room IV|IV зал

Attendees of the presentation will learn about practical experience of selection of Cloud IoT platform for connection of specialized "smart" devices for one of the customer projects in MERA Company. Azure IoT platform has been chosen which offered optimal choice of capabilities but it did not prevent from some difficulties during development and integration. I will also talk about specifics of Azure IoT architecture and capabilities that have been used in the project.
Andrey Konovalov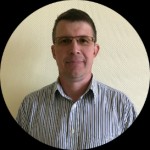 Technical manager, Mera NN
Andrey Konovalov is a lead technical expert and architect in the area of Unified Communications, Cloud services, Media streaming and related technologies at MERA NN (Nizhny Novgorod, Russia). Joined MERA in 2003 as a software designer and was working as a developer, SME, architect and technical manager.
Andrey graduated from the State Technical University of Nizhny Novgorod, faculty of Radio-electronics and Cybernetics.