Development native and hybrid applications for Sailfish Mobile OS RUS
October 13, 15:10
Room IV|IV зал

History of creation and prospects of the mobile operating system Sailfish Mobile OS RUS.
Technological heritage and architecture of the platform.
The Qt framework is the main tool for developing native applications.
Cross-platform development and Sailfish
Develop applications using the free open-source cross-platform solution Rhomobile.
Dmitry Soldatenkov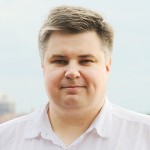 CTO, TAU Technologies
In school I understand – programming is my main interest.
I worked in one of the first Russian companies to develop computer games. Then work on a large product for developers (TogetherSoft / Borland). During my career my interests shifted to the mobile platforms, and currently I work in this area more than 13 years.
I worked at Vivendi, TogetherSoft, Borland, LG Electronics, TWP, Rhomobile, Motorola Solutions, Zebra Technologies.
Kirill Chuvilin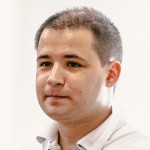 Head of Developer Relations Department, Open Mobile Platform
Kirill Chuvilin has been actively interested in mobile operating systems for more than 10 years being both an advanced user and an experienced software developer.
In August 2009 he founded the independent community MaemoWorld.ru dedicated to free operating systems for mobile devices.
Kirill obtained his Ph.D. with a degree in Theoretical Foundations of Computer Science in 2013 after completing his education at the Department of Intellectual Systems of MIPT in the field of machine learning,
His scientific interests include automatic processing of formatted texts, identification of regularities in tree structures, optical tracking, AR/VR.
Kirill gained experience in various companies, working on the software development using C/C++, Qt/QML, ActionScript 3, HTML5 and JavaScript.
Also he worked in Intel managing the developer community of the mobile OS which is the successor of MeeGo and Bada OS.
Since the foundation of the company Kirill has been working in Open Mobile Platform which develops Russian trusted operating system Sailfish Mobile OS RUS and products based on it.
Now he manages the developer relations department, dealing with the tasks of cooperation, education and software development tools elaboration.