Master-class. Feature discovery
October 13, 09:30
Room V|V зал

If your product grows and develops, then for sure you have a long list of ideas, how it can be improved or developed. Ideas can come from your users or be born within a project team. Ideas are always more than time and opportunity. How to choose the idea that will receive the greatest response from users and bring more benefits to the business? An interesting question, to which we will find the answer in the framework of our master class.
We will work through each feature in detail so that eventually we will be able to compare them and determine the order of implementation.
Nik Fateev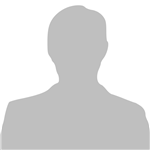 Systems approach
Many years of experience as a product manager;
More than 10 years of experience in building and developing partner networks;
More than 15 years of experience in organizing, participating and conducting business and simple games.
Co-host of the game "Catch the Wave" http://catch-the-wave.ru/
Kate Gert
Lead Analyst, CROC