How we built AI-based product for FMCG: from idea to sale
October 13, 09:30
Room II|II зал

Cooperated with industry experts in the food industry, we managed to formalize the universal task for this industry. The solution was based on the algorithm already developed by our team for demand forecasting by machine learning methods, and experts suggested specific features that must be taken into account in order for the product to be in demand on the market. The purpose of this report is to share own experience in AI product creation. How to form a valued business concept of the product from the "raw" ideas. What are the difficulties in building AI solutions. On what "rakes" should not be stepped and where pay special attention as a guide to action.
Anna Plemyashova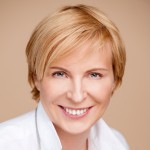 Director, Strategy & Business Development, BELTEL
Graduated from the Baltic State Technical University "Voenmeh". More than 18 years' experience in finance and operations, corporate analysis, served as key leader in business processes digitization and ERP systems implementation. Developing BigData analytics and IIoT practices of the company – DATANOMICS team.
Innovation and Intellectual Systems Committee co-chair of Saint-Petersburg International Business Association (SPIBA)
Member of the Institute of Management Accountants (IMA) USA with professional qualification CMA (Certified Management Accountant).