How to make ends meet. Practices of cross-team interaction.
October 13, 12:50
Room II|II зал

Several teams may be involved during development of almost any complex project. A properly organized process of creating cross-team features is huge success factor.
I'll tell about the workflow, which we came up with during the development of our new online banking for companies.
The approach is based on the preliminary design of the data model, the automatic generation of the JSON schema, strong acceptance criterias of the developed API.
Dmitry Tufanov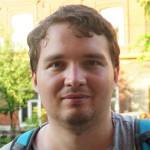 Senior system analyst, Raiffeisen Bank